03/04/13 11:36

CAPE MAY - Carolinn Pocher Woody of the Cape May-based CPW Creative Communications has received the 2012 All Star Award from Constant Contact, Inc.
Each year, the marketing advisor Constant Contact bestows the All Star Award to businesses and nonprofits using online marketing tools to engage their customer base, and drive success for their organization. Woody's results ranked among the top 10 percent of Constant Contact's international customer base, according to the organization.


Woody is the principal at CPW Creative Communications, a firm that specializes in digital marketing, website design and social media consulting.

The agency specializes in website design, digital marketing and social media consulting. Recent projects include the design of the 2013 Cape May Visitors Guide, Cape May Tourism Billboard on the Walt Whitman Bridge and
willowcreekwinerycapemay.com.


Woody is a graduate of Mount Holyoke College, and former publisher of the Angelika Filmbill in New York City. She has more than 20 years of experience in design, marketing and publishing. She is also the Constant Contact authorized local expert presenter for South Jersey.

"We're thrilled to be recognized by Constant Contact for achieving such strong marketing results," said Woody. "Constant Contact's digital tools have helped us boost our clients' customer relationships and bottom line through engagement marketing."


Read the full story here...
23/03/13 09:21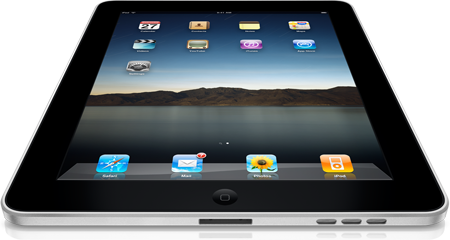 CPW is pleased to participate in this Grow New Jersey Strong Event for Small Businesses. Carolinn Pocher Woody will be presenting at the Burlington County Library in Westhampton, NJ on April 18th and the Gloucester County Library in Mullica Hill on May 16th. Sign up below. Follow the events on twitter with the hashtag #grownjstrong.

You are invited to a
FREE
, 2-hour breakfast event, which will bring together NJ business partners and a team of business marketing experts, for a training session on Social Media and Email Marketing. Join us for a showcase of useful resources for business planning and research. Representatives from participating agencies will be onsite to answer your questions, and discuss how these resources and programs can help you rebuild, improve and grow your business.

This program is organized in partnership with, Constant Contact, New Jersey Small Business Development Center, Women's Business Center and SCORE, with guests from the US Small Business Administration, New Jersey Business Action Center, Connecting NJ, New Jersey Chamber of Commerce, Statewide Hispanic Chamber of Commerce of New Jersey and ReferenceUSA. These representatives will be available for one-on-one discussions following the workshop.

Who should attend: NJ business owners, small business employees, and aspiring entrepreneurs.

Cost:
FREE!!!

Workshops will take place at locations across the state. Space is limited. A continental breakfast will be served.

•
April 2nd
- 8:00am-10:00am:
Somerset County Library System
, Bridgewater, NJ
•
April 10th
- 8:00am-10:00am:
Free Public Library of Hasbrouck Heights
, Hasbrouck Heights, NJ
•
April 18th
- 8:00am-10:00am:
Burlington County Library System
, Westampton, NJ
•
April 24th
- 8:00am-10:00am:
Ocean County Library System
, Toms River, NJ
•
April 30th
- 9:00am-11:00am:
East Brunswick Public Library
,
East Brunswick, NJ
•
May 7th
- 9:00am-11:00am:
Morris County Library
, Whippany, NJ
•
May 16th
- 8:00am-10:00am:
Gloucester County Library System
, Mullica Hill, NJ
Social Media & Email Marketing 101: The Essentials
Businesses in NJ have been significantly challenged this past year with a slow economic recovery and multiple natural disasters. Now more than ever, NJ businesses need to know every cost effective resource available, and most importantly, the need for a strong online media presence. Having a strong online presence can help you build closer relationships with your clients and attract new prospects.
This session will detail the ins and outs of social media and email marketing as well as provide tips and techniques for best practices.
Attendees will learn:
Twitter, Facebook & LinkedIn for business…how to grow your social network

What email marketing is…and what it isn't

Tools for building a mailing list and keeping subscribers loyal and engaged

How often to communicate with your audience and how to get them to take action

How to get your email to the inbox — and then opened

And much more!
All attendees can enter a drawing for a chance to win an iPad! There will be one lucky winner at the event. Simply show up, attend the session and provide your name and email address, or a business card to enter.
07/09/12 07:22
A Full Day of Four FREE Seminars
ALL DAY Monday, Spetember 17th

CLICK HERE TO FIND OUT MORE & REGISTER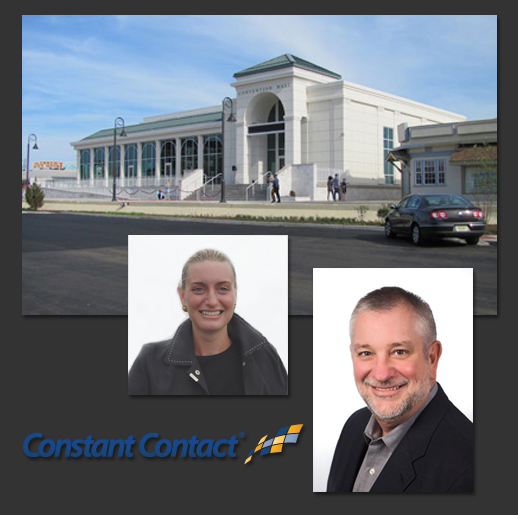 The Chamber of Commerce of Greater Cape May, proudly presents Social Media Day in Cape May, Monday, September 17th 2012 in partnership with the City of Cape May and Constant Contact.

Win a Kindle Fire & Other Fabulous Prizes!

LET'S GET SOCIAL! Win a chance for a free facebook page critique! Be sure to tell us your facebook url & twitter handle when you register for more chances to WIN! Live twitter feed all day! #SocialCapeMay #SMDCTCT

Dave & Carolinn are taking over Cape May's NEW Convention Hall for an epic day of four FREE seminars. It's Social Media Day in Cape May- learn at our four FREE seminars then stay to play in Cape May!
We're giving away 8 copies of Constant Contact CEO Gail Goodman's
Engagement Marketing
and we will be giving away a Kindle Fire during Program 4. Each program you attend gets you an additional entry to the drawing. Must be present to win. Bonus- the first 200 registrants receive a hospitality bag from the Chamber of Commerce.
Location:
Cape May's NEW Convention Hall
Beach Drive & Gurney Street
Cape May, NJ 08204
Time: 9am-5pm September 17th