Grow New Jersey Strong & Win an Ipad
23/03/13 09:21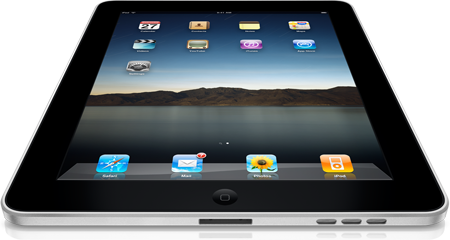 CPW is pleased to participate in this Grow New Jersey Strong Event for Small Businesses. Carolinn Pocher Woody will be presenting at the Burlington County Library in Westhampton, NJ on April 18th and the Gloucester County Library in Mullica Hill on May 16th. Sign up below. Follow the events on twitter with the hashtag #grownjstrong.

You are invited to a
FREE
, 2-hour breakfast event, which will bring together NJ business partners and a team of business marketing experts, for a training session on Social Media and Email Marketing. Join us for a showcase of useful resources for business planning and research. Representatives from participating agencies will be onsite to answer your questions, and discuss how these resources and programs can help you rebuild, improve and grow your business.

This program is organized in partnership with, Constant Contact, New Jersey Small Business Development Center, Women's Business Center and SCORE, with guests from the US Small Business Administration, New Jersey Business Action Center, Connecting NJ, New Jersey Chamber of Commerce, Statewide Hispanic Chamber of Commerce of New Jersey and ReferenceUSA. These representatives will be available for one-on-one discussions following the workshop.

Who should attend: NJ business owners, small business employees, and aspiring entrepreneurs.

Cost:
FREE!!!

Workshops will take place at locations across the state. Space is limited. A continental breakfast will be served.

•
April 2nd
- 8:00am-10:00am:
Somerset County Library System
, Bridgewater, NJ
•
April 10th
- 8:00am-10:00am:
Free Public Library of Hasbrouck Heights
, Hasbrouck Heights, NJ
•
April 18th
- 8:00am-10:00am:
Burlington County Library System
, Westampton, NJ
•
April 24th
- 8:00am-10:00am:
Ocean County Library System
, Toms River, NJ
•
April 30th
- 9:00am-11:00am:
East Brunswick Public Library
,
East Brunswick, NJ
•
May 7th
- 9:00am-11:00am:
Morris County Library
, Whippany, NJ
•
May 16th
- 8:00am-10:00am:
Gloucester County Library System
, Mullica Hill, NJ
Social Media & Email Marketing 101: The Essentials
Businesses in NJ have been significantly challenged this past year with a slow economic recovery and multiple natural disasters. Now more than ever, NJ businesses need to know every cost effective resource available, and most importantly, the need for a strong online media presence. Having a strong online presence can help you build closer relationships with your clients and attract new prospects.
This session will detail the ins and outs of social media and email marketing as well as provide tips and techniques for best practices.
Attendees will learn:
Twitter, Facebook & LinkedIn for business…how to grow your social network

What email marketing is…and what it isn't

Tools for building a mailing list and keeping subscribers loyal and engaged

How often to communicate with your audience and how to get them to take action

How to get your email to the inbox — and then opened

And much more!
All attendees can enter a drawing for a chance to win an iPad! There will be one lucky winner at the event. Simply show up, attend the session and provide your name and email address, or a business card to enter.